HighlightPublished on 11.12.2018
Women in Biointerface Science
A special issue of the interdisciplinary AVS journal Biointerphases, has been published online, and focuses on the research results and reflections of a group of women at the forefront of biomaterials and biological interface research whose studies aim to improve human health through discovering basic, quantitative knowledge of the molecular world.
The special In Focus issue is called "Women in Biointerface Science," and it contains original research by 14 female principal investigators (plus one contributing author) at various stages of their careers, including Adolphe Merkle Institute Professors Barbara Rothen-Rutishauser and Alke Fink, whose contribution covers carbon nanodot biodistribution at the human lung epithelial tissue barrier. The issue also features a long editorial showcasing the careers of these women. They relate their experiences in their own words, dispense career advice to others and share reflections on how they got to where they are now.
Aiming to inspire the next generation of women entering the field, the special issue was the brainchild of the journal's editors. By pulling together this collection, they sought not only to showcase great science but also to collect in one place many of the female leaders in their fields -- enabling others to identify speakers for conferences, find research grant partners or seek out doctoral supervisors.
"We knew that many of the women had very different approaches to their work and also had very different experiences on how they had built their careers or were building them," said Sally McArthur, who is the editor in chief of Biointerphases, professor of biomedical engineering at Swinburne University of Technology, and Science Leader at CSIRO in Australia. "We wanted to take the opportunity to highlight that work and particularly the different ways these women were inspired and undertook their research."
She added that the In Focus issue will be an ongoing collection to which women across the globe will continue to be invited to contribute.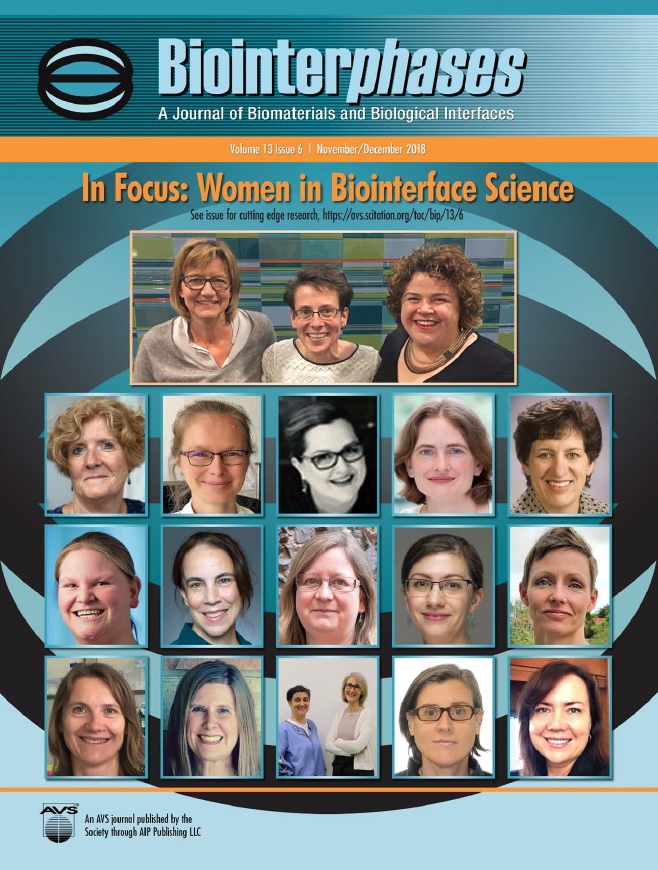 ---