RecognitionPublished on 09.01.2019
Malaria project awarded innovation prize
The Adolphe Merkle Institute (AMI) Hemolytics malaria diagnosis project has taken third prize at the Ypsomed Innovation Fund's Innovation Award for research, development and technology transfer. Dr. Jonas Pollard, Dr. Omar Rifiae Graham, Samuel Raccio, and former AMI Macromolecular Chemistry Professor Nico Bruns were awarded CHF 20'000 towards further development of their new detection technique.
The Hemolytics team, all members of Bruns' group, is currently establishing a low-cost diagnostic method for malaria. This new tool, which relies on the detection of a specific biomarker in the bloodstream at extremely small concentrations, could lead to fewer false-positives, subsequently improve treatment protocols for patients, and help reduce healthcare costs, but also fill a market niche in the diagnostic sector. The test is specifically designed to discover asymptomatic carriers at risk of transmitting the disease, who could hinder complete eradication of malaria.
"It is a huge satisfaction for the team. This prize recognizes the value of our work so far, but it also highlights the potential of our tool," said project leader Jonas Pollard. In awarding the prize to the Hemolytics, the jury notably highlighted its humanitarian goal, with a planned application in developing countries.
The researchers have previously obtained funding from different sources, including a Bridge grant from Innosuisse and the Swiss National Science Foundation, and a grant from the Gebert Rüf Foundation. Initial testing has also taken place in Brazil.
The Ypsomed Innovation Fund aims to promote innovative activities in the central part of Switzerland and supports projects for independent funding of young startups and existing businesses. The Innovation Award is worth a total of CHF 100,000. Previous winners includes AMI BioNanomaterials co-chair, Professor Barbara Rothen-Rutishauser, who took the second prize in 2013 for her project to develop a bio-printing platform to engineer lung tissue similar to that found at the air-blood barrier, and in 2017 the NanoLockin project led by the other BioNanomaterials co-chair, Professor Alke Fink, which has since become AMI's first startup.
The Ypsomed Innovationsfonds press release (German) can be found here.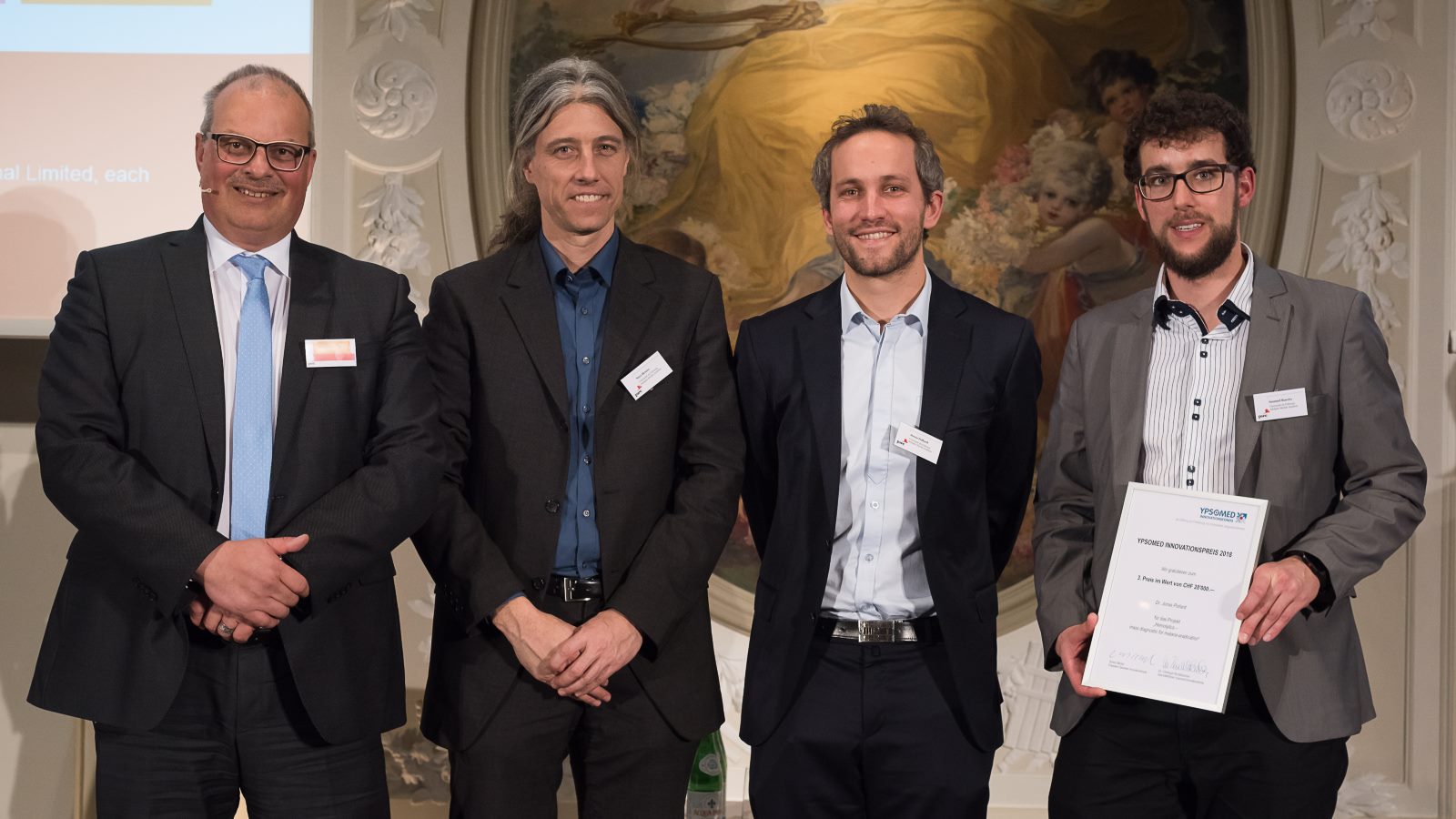 ---